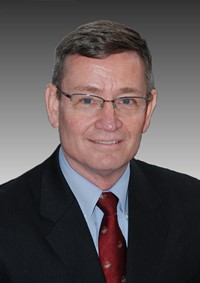 Major General David R. Heinz (USMC, Ret.)
President and Chief Executive Officer, Director
Major General Heinz is a highly decorated retired senior U.S. Marine Corps officer whose most recent military assignment was as the Program Executive Officer (PEO) for the F-35 Lightning II Program in Arlington, VA. General Heinz has served in the U.S. military, in a variety of senior positions including systems avionics instructor at the U.S. Naval Test Pilot School, Regimental Air Officer to 1st Marine Regiment in Camp Pendleton, Deputy Department Head for the Aviation Weapons Systems Requirements Branch (APW) at Headquarters, Marine Corps and Deputy Director for Operations, National Military Command Center, J-3, Joint Staff, Pentagon.
General Heinz graduated from the U.S. Naval Academy in 1978 with a Bachelor of Science Degree in Systems Engineering. He also has a  Master of Science degree in Computer Science with a subspecialty in Artificial Intelligence from the Florida Institute of Technology and a  Master of Arts degree in National Security and Strategic Studies from the Naval Warfare College. His decorations include the Defense  Superior Service Medal, Legion of Merit, Meritorious Service Medal with Gold Star, Air Medal with bronze numeral 4, Navy Commendation  Medal with three gold stars and the Navy Achievement Medal. He has flown over 3,000 flight hours in 22 T/M/S aircraft.
After military retirement, General Heinz served as Vice President and General Manager of Maritime Systems for iRobot, developing and building autonomous underwater robots until 2012. In 2011, General Heinz became a portfolio manager for Middlebury Asset Advisors, Inc. and in 2012, formed Semper Fi Investment Advisors, LLC, in affiliation with Middlebury Asset Advisors, Inc.
James P. Taylor
Interim Chief Financial Officer
In addition to serving as IBC's Interim CFO, Mr. Taylor also serves as CFO of Hampson Equities Ltd.  From 2013-2017, Mr. Taylor served as CFO of Para Resources Inc. (TSX-V:PBR).  Prior to that, he served as CFO for Cyber Development Group International, LLC, an early stage business in the Internet Infrastructure space.  Mr. Taylor achievements include responsibility for the Initial Public Offering of PEER 1 Network Enterprises Inc., where he managed several equity and debt financings as well as a major recapitalization.  The company's revenue grew from approximately $1 million to over $70 million during his tenure with the company.  Mr. Taylor graduated from Indiana University with a B.S. in Finance and Accounting and earned his MBA in International Business and Corporate Finance from DePaul University.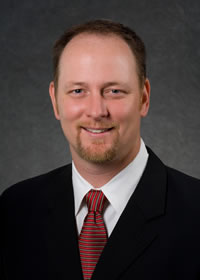 Chris Huskamp
President, IBC Engineered Materials
Mr. Huskamp has extensive experience in advanced materials development and implementation. He is a former Associate Technical Fellow at The Boeing Company, and is the Principal of Huskamp Motorsports Engineering, which provides materials consulting services to Formula One®, IndyCar® and NASCAR® teams. He is  a former Engineering and Technology Manager for G&S Foundry.  Chris has his BS in Metallurgical Engineering from the University of Missouri – Rolla.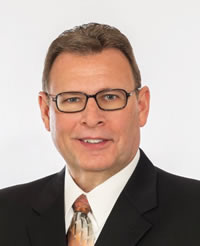 Mark Wolma
President, IBC Copper Alloys
Mr. Wolma has more than 30 years of experience in manufacturing, sales, and service of electrical, mechanical and hydraulic apparatus.  Previously, he served as Vice President of Operations for Scherer Industrial Group, Inc.  He also was Director of the Copper and Brass Service Association.  Formerly, Mark was active in the Electrical Apparatus Service Association.  He attended Indiana University-Purdue University in Indianapolis.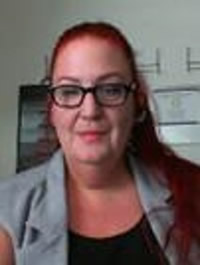 Heather Hostetter
Executive Vice President of Administration & Sales, EMC Division
Heather has more than seven years of experience in contract and sales management in the beryllium industry, and more than 25 years in operations and administration management. She is well known across many of our customer segments.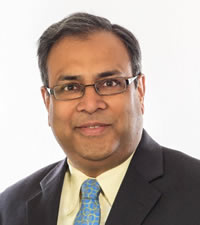 Rajeev Jain
Vice President of Sales
Mr. Jain formerly worked at Hussey Cooper in various senior positions for 10 years before joining Nonferrous Products, which IBC acquired in October 2008, as VP of sales.  Rajeev received a Bachelor of Engineering in Metallurgy in 1991 from Rourkela, India, and received his MBA from the Kelley School of Business at Indiana University in 2008.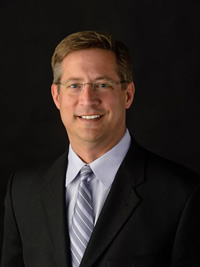 Jim Sims
Director of Investor and Public Relations
Jim has 25+ years of experience in marketing, media relations, public affairs, and investor relations. He currently is the CEO of Policy Communications, Inc. and serves as VP of External Affairs for  NioCorp Developments Ltd.  Formerly, he was a White House aide, a U.S. Senate Chief of Staff, the CEO of the Western Business Roundtable, and Chairman of the Rare Earth Technology Alliance. He received his B.A., with honors, from Georgetown University.
Latest News
IBC and NioCorp successfully complete the initial casting campaign for Aluminum-Scandium alloys. This testing is the basis for commercializing Aluminum-Scandium alloys. See more details here.
Latest Presentation
Go here
to download IBC's latest corporate presentation, in print-ready PDF form, which provides information on the Company, its products and markets, innovative technologies, and latest financial performance.