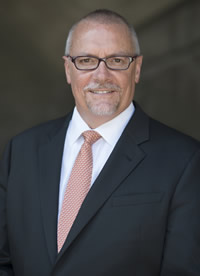 Mark A. Smith, P.E., Esq.
Chairman
Mr. Smith has more than 36 years of experience in operating, developing, and financing mining and strategic materials projects in the Americas and  abroad. Mr. Smith is currently the Executive Chairman and Chief Executive Officer ("CEO") of NioCorp Developments Ltd., ("NioCorp") (TSX:  NB; OTCQX: NIOBF; FSE: BR3) which plans to produce niobium, scandium, and titanium, strategic metals used in advanced alloys and  superalloys. Mr. Smith is well recognized in the mining community, having served as President, CEO, and Director of Molycorp, Inc., where he was instrumentally involved in taking the company public. Prior to that, Mr. Smith was the President and CEO of Chevron Mining Inc. from 2005 through 2008. He was also Vice President for Unocal Corporation where he managed the real estate, remediation, mining and carbon divisions for over 22 years. From 2000 to 2007, Mr. Smith also served as a Director and Shareholder Representative of Companhia Brasileira de Metalurgia e Mineração (CBMM), a private company that currently produces approximately 85% of the world supply of Niobium.
Mr. Smith has a Bachelor of Science degree in engineering from Colorado State University and a Juris Doctor cum laude from Western State University, College of Law.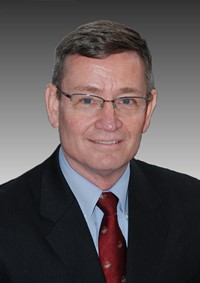 Major General David R. Heinz (USMC, Ret.)
President and Chief Executive Officer, Director
MajGen Heinz is a highly decorated retired senior U.S. Marine Corps officer whose most recent military assignment was as the Program Executive Officer (PEO) for the F-35 Lightning II Program in Arlington, VA. MajGen Heinz has served in the U.S. military, in a variety of senior positions including systems avionics instructor at the U.S. Naval Test Pilot School, Regimental Air Officer to 1st Marine Regiment in Camp Pendleton, Deputy Department Head for the Aviation Weapons Systems Requirements Branch (APW) at Headquarters, Marine Corps and Deputy Director for Operations, National Military Command Center, J-3, Joint Staff, Pentagon.
Major General Heinz graduated from the U.S. Naval Academy in 1978 with a Bachelor of Science Degree in Systems Engineering. He also has a  Master of Science degree in Computer Science with a subspecialty in Artificial Intelligence from the Florida Institute of Technology and a  Master of Arts degree in National Security and Strategic Studies from the Naval Warfare College. His decorations include the Defense  Superior Service Medal, Legion of Merit, Meritorious Service Medal with Gold Star, Air Medal with bronze numeral 4, Navy Commendation  Medal with three gold stars and the Navy Achievement Medal. He has flown over 3,000 flight hours in 22 T/M/S aircraft.
After military retirement, MajGen Heinz served as Vice President and General Manager of Maritime Systems for iRobot, developing and building autonomous underwater robots until 2012. In 2011, MajGen Heinz became a portfolio manager for Middlebury Asset Advisors, Inc. and in 2012, formed Semper Fi Investment Advisors, LLC, in affiliation with Middlebury Asset Advisors, Inc.

Geoffrey Hampson
Director
Mr. Hampson has founded and financed numerous successful private and public companies since 1978, and is a seasoned entrepreneur with  34 years of experience in special materials, technology, and mining.  Currently, he serves in the following capacity: CEO of Para Resources, Inc. (TSX-V: PBR); Chairman of Infracon Energy Services, Inc.; CEO and Board Chair of Fibrox Technology LP; CEO of Hampson Equities Ltd.;  Chairman of the Board of LV Senior Housing LLC; Director and CFO of Environmental Resource Materials, LLC (a West Coast marine-based supplier of construction aggregates); and several others.

Mike Jarvis
Director
Mike has extensive financial and management expertise, including considerable operational experience with manufacturing companies.  He founded Franklin Power Products a profitable automotive manufacturer in 1983. Based in Indiana, Franklin Power Products had 2,700  employees and 16 locations in the US and Canada serving domestic and international customers. The company remanufactured gas and  diesel engines, transmissions, electrical systems and other components for automotive, large truck, construction and locomotive applications. Mr. Jarvis served as president of Franklin Power Products until its sale to Delco Remy in 1999. He then served as president  and manager of Delco Remy's Powertrain Division until establishing Jarvis Enterprises in 2004. Mr. Jarvis currently oversees Jarvis  Enterprises which holds and manages various businesses in sectors including real estate, farming, telecommunications, health and automotive technology.
Simon J. Anderson
Director
Simon was appointed to the is a Chartered Accountant with extensive experience in financial reporting, corporate finance and management with public companies. He is a director or officer of several Canadian and US-listed companies ensuring public disclosure meets current standards and planning and implementing acquisitions and divestitures.
Previously, Simon served as Chief Financial Officer of IBC. Prior to IBC, he was a partner with an international accounting and consulting firm practicing in the areas of business valuation, mergers and acquisitions and business planning services.
Latest News
IBC and NioCorp successfully complete the initial casting campaign for Aluminum-Scandium alloys. This testing is the basis for commercializing Aluminum-Scandium alloys. See more details here.
Latest Presentation
Go here
to download IBC's latest corporate presentation, in print-ready PDF form, which provides information on the Company, its products and markets, innovative technologies, and latest financial performance.